Fine Art Baryta Paper Prints
Fine Art Baryta Paper Prints
Fine art prints on baryta papers are excellent for photographic images. Baryta papers are luxurious thick cotton papers with a semi-glossy surface. These papers are reminiscent of double-weight fiber papers used in the black and white darkroom. These papers are commonly used for printing photographic images and rarely used for artwork reproductions unless a semi-gloss surface is preferred.
Details
Sizes: 44″ to  60″ wide in 1″ increments

Max Size: 60″ x virtually any length

Thicknesses: 300 – 340gsm (thick)

Surfaces: semigloss 

Best for: fine art photography
Fine Art Baryta Papers Available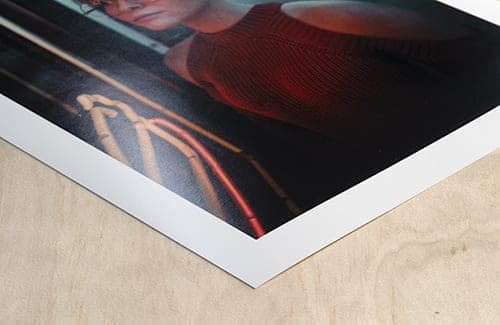 Hahnemuhle Photo Rag Baryta
This is our favorite choice for photographic printing. Cotton base, smooth semigloss finish, OBA-free natural color base.  Acid- and lignin-free. Meets the most exacting archival requirements.. 
Details:
315 gsm
Prints up to 60″ wide.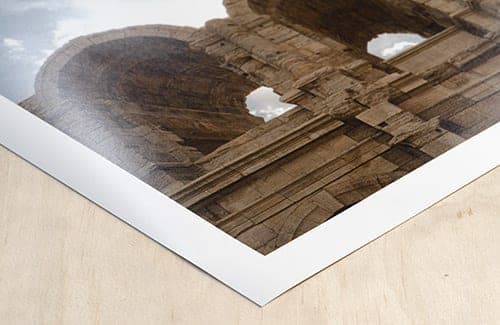 Fine Art Baryta Satin
Hahnemuhle Fine Art Baryta Satin has natural whites, deep blacks, and a silky smooth surface.   
Details:  
300 gsm
Prints up to 44″ wide.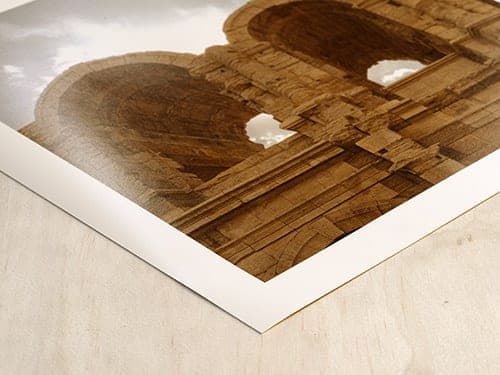 HAHNEMUHLE PHOTO RAG Metallic
Features a special silvery-shimmering surface finish on a cotton rag paper. Very warm white paper base color. It's agreat choice for reproducing artworks with metallic paints, as well as photographic images.
Details:  
340 gsm
Prints up to 44″ wide.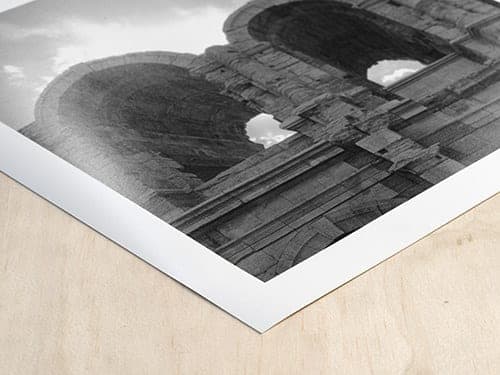 Fine Art Baryta
Fine Art Baryta has extremely bright whites, deep blacks, and a visible, distintive texture. 325 gsm, 100% a-cellulose.  Up to 60″ wide.
Details:  
325 gsm
Prints up to 60″ wide.
CUSTOM PRINT SIZES
Prints up to 60" wide by virtually any length, in color or black and white.
FRAMING OPTIONS
Easily add gallery-quality frames on to your order, or order just the prints.
Print fulfillment
Options to fufill your print order and white-label drop ship them to your clients.
Fine Art Baryta Print Pricing
Pricing is for our standard print sizes. Volume discounts are available if you order multiple prints of the same image. 
For custom size prints, please upload your image and choose "Custom Size" at the bottom of the size options. You can choose sizes in 1″ increments on most media types. 
Fine Art Baryta Papers
Fine art baryta papers include Hahnemuhle Photo Rag Baryta, Photo Silk Baryta, Canson Infinity Baryta and Hahnemuhle Photo Rag Metallic.
Click "Upload and Order Prints" to upload your jpegs or tiffs (up to 100mb) for printing. Our upload to print tool will also calculate custom sizes, quantity discounts, as well as preview frame options!